Crimsonland Download
Free Download Shooter Game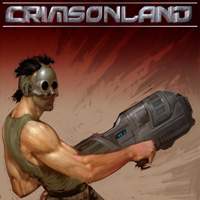 Crimsonland Game
Crimsonland is an award winning action game. It's very hard to stop playing Crimsonland because it's a very addictive violent shooter.
Here is some details about Crimsonland. Thousands of aliens, giant spiders, mutant lizards, and more are on the attack - can you survive the onslaught? You will consistently unlock new and better perks that improve your ability to use a devastating arsenal.
Crimsonland features 3 modes of play, Internet high score posting, and endless hours of pressure packed fun.
Crimsonland Download
Free download Crimsonland - download addictive action-shooter game:

Crimsonland System Requirements:
Windows 95/98/2000/Me/XP
Pentium II-300
Memory: 64 MB
DirectX 8.1